Crepe sole good flexibility crepe sheet for sole
Crepe sole quick details:
| | |
| --- | --- |
| Products name: | Crepe sole good flexibility crepe sheet for sole |
| Size: | 47*58cm, 50*60cm, etc. |
| Thickness: | 2.5 to 12mm |
| Material: | crepe rubber |
| Basis Color: | black, beige, brown |
| Surface Color: | any colors can be made as client's demand |
| Hardness: | 76-85 shore A |
| Finished Appearance: | one side design & other side rough for adhesive |
| Quality: | we can make the quality as customer's requirement |
wholesale shoe soles/rubber soles for shoes making
1.Favorable tension and hardness.
2.Non-defomation and easy to mix, addition cure.
3.Anti-slip, non-toxic, durable, recyclable and high elasticity
4.Excellent abrasion resistant and weather resistant
5.Good fluidity,extremely low shrinkage
6.Excellent toughness, high tear strength,
7.Multifunctional.
8.Various colors, sizes and patterns are available
9.OEM is welcome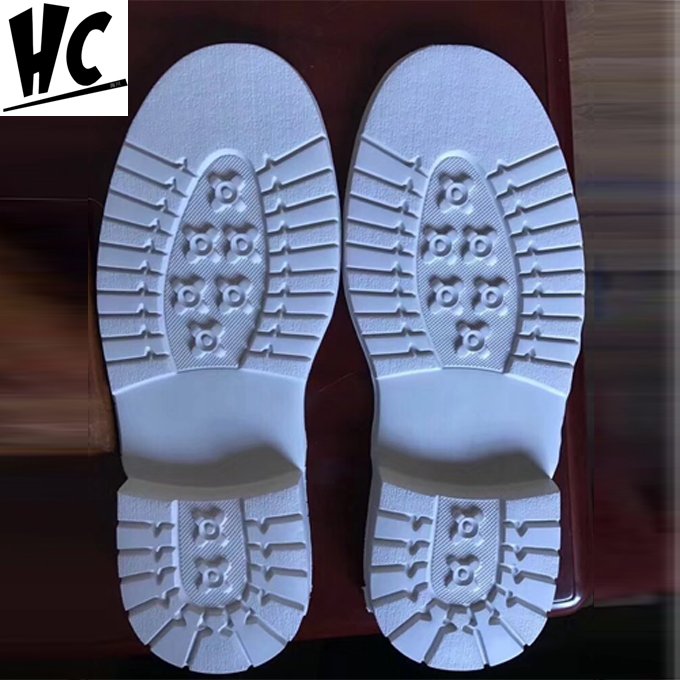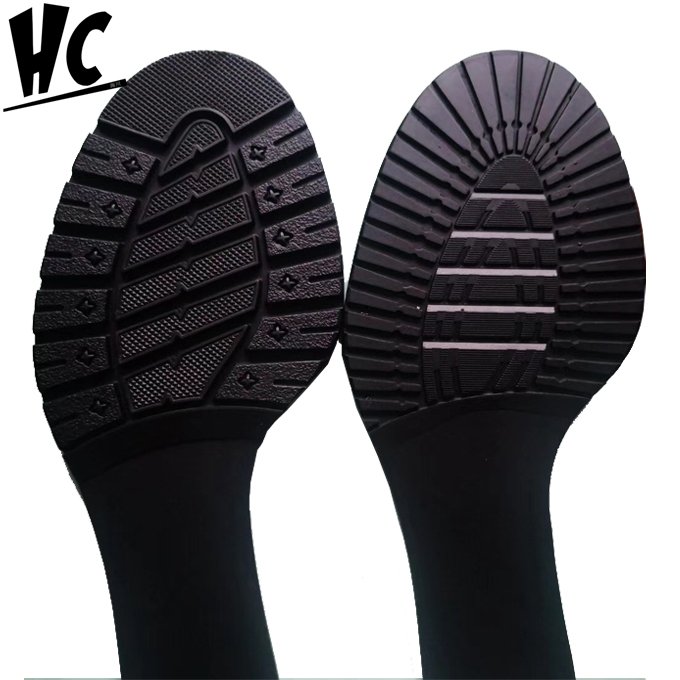 Jiangxi Haichuan Shoes Material Factory. We are a leading manufacturer of shoe materials in jiangxi.
we make rubber soling sheets for shoe & rubber heel. We also can provide stock of rubber sole sheet for customers.
Our service
1) Customized designs are acceptable.
2) Flexible payment terms, T/T, L/C, O/A, Paypal, West Union and so on.
3) Our own professional design team and package factory.
4) Quality control and delivery time is strictly controlled.
5) One-stop sourcing service.
6) High reputation.
7) Sample is available.
We are a professional manufacturer specializing in producing Garment Label,pvc&silicone production line,Shoe accessories,Shoesole,Promotional Keychain,PVC Luggage Tag and Frige magnet,Photo frame, Cute Hair decoration,Mobile phone charm,Cup coaster,Office supplies,Wrist band/finger ring and other promotional gift. if it is necessary, we can also give some advice for reference.
We will offer you price referring to your detail request, so please kindly inform us of the material, size, logo picture etc. and other requirements you prefer, and the special offer will be given.
Your inquiry will be answered within 24 hours. Wishing to be your long-term partner!
Please feel free to contact us for crepe sole products ,it is our pleasure to service for you!
With BR glue as the main body, the dosage of filler and oil can be much higher, which can reduce the cost while the physical properties are not significantly reduced.
The abrasion of BR adhesive is very good, and it is very helpful to improve the wear resistance. The elasticity of cis-butadiene rubber is the best in general rubber, and the sole made of cis-butadiene rubber is not easy to deform. The formulation of cis-butadiene rubber mainly involves another problem at the same time, that is, the wear resistance will slip, especially BR rubber will produce wet slip. At this time, it is necessary to mix with another styrene-butadiene, soluble styrene-butadiene rubber. This rubber has excellent skid resistance. Everyone knows that high-grade glass glue does not slip because it is filled with soluble styrene-butadiene rubber. The dosage of accelerator in cis-butadiene rubber-based formulation is about 1/3 less than that in styrene-butadiene rubber-based formulation. It can reduce the cost and the abnormality of frosting caused by the excessive dosage of accelerator.
Make the ribs translucent so that the effect can be achieved with white carbon black. White Carbon Black (SiO 2*XH 2): As the most widely used filler in the formulation, the dosage in the formulation is generally between 30-60 PHR. The purpose is to reduce the cost, improve the strength of the compound and reduce the flow property of the compound. The quality of white carbon black is directly related to the physical properties of rubber. The general international standard for white carbon black is as follows: Surface area: greater than 175 square meters/g_PH value: 6-7.5_moisture content 5-7% purity greater than 98% The surface area of white carbon black shows that the better the reinforcing performance, the greater the improvement of the physical properties of the rubber, on the contrary, the rubber will harden, there is no toughness, and the discharging sheet is very difficult. Hard. The acidity and alkalinity are also key. If it is not stable, sometimes it will be found that some materials will die quickly and others are not ripe.With good raw materials and good formulation, it's only half the battle.
#crepe sole